The Section on Women's Health Board of Directors would like to announce the resignation of our Treasurer of 5 years, Uchenna Cynthia-Awelle Ossai "UC" PT, DPT, CLT, WCS. UC has been a dynamic and integral member of our board, bringing her "swagger" and intellect to recent growth within our organization and her insightful point of view to issues including Diversity and Inclusion as well as education in the area of LGBTQ health and wellness. We congratulate UC on her service and wish her well as she pursues her professional passions!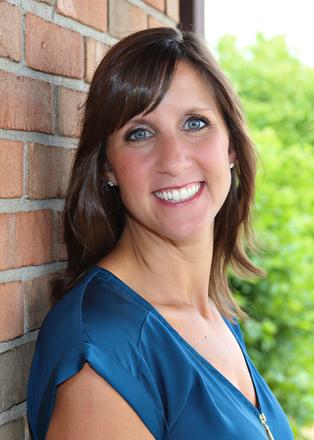 It is with great excitement that the SoWH Board of Directors announce the appointment of Molly Lisenby, PT, WCS to the role of Treasurer, serving until CSM 2020 in Denver, CO. Molly is a private practice owner from Peoria, IL and is a lab assistant for the SoWH CAPP-OB and CAPP-Pelvic coursework. She is a 2003 graduate of Northern Illinois University. The Board is looking forward to working alongside Molly for the remainder of this year!
Per SoWH bylaws, if a position is vacated, the Board of Directors makes an appointment to that role to complete the remainder of that year of service. A special election is then held to complete the rest of the term of service. For the position of Treasurer, a special election will be held in conjunction with our regularly scheduled elections for a 1-year term for the year 2020-21. If you have any questions, please contact the SoWH Nominating Committee at NomComm@womenshealthapta.org.